Who is Carol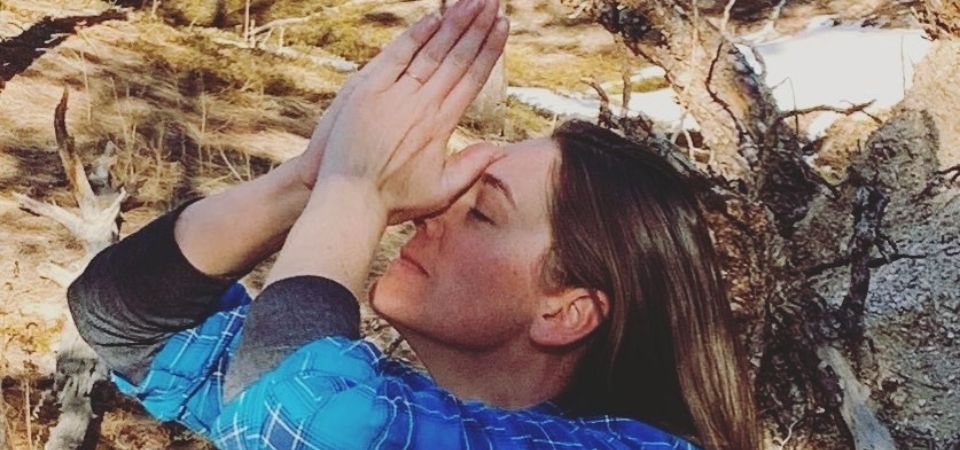 YA 200hr+ E-RYT:Reiki Master Healer Teacher:Vibrational Sound Therapist:200hr YTT co-faciliator
I was born and raised in the Nevada high desert riding horses and playing like a country girl. We spent time exploring the land on horseback after school and on weekends or camping out at archery tournaments. There were (and still are) many furry/feathered/scaly animals that we nurture and welcome into our family. We were a 4-H family learning all the skills of animal care, leadership, and community connectedness. Through my adolescence I was plagued with headaches (often turning to migraines) and painful acne. Doctors told me it was hormonal or it was my diet. They gave me a script and told me take that when it started coming on, but they didn't give me an option to prevent them. The script for headaches usually left me feeling nauseous with brain fog for several hours. The acne medication made my face painful to the touch and bright red. I knew there had to be other options.
When I graduated with my Bachelors of Science I continued to struggle- with a different pain. I still had debilitating migraines that would leave me in a dark room to escape the pain because chasing the pain with medication wasn't working. I still had acne that was the first thing people noticed about me and was beginning to leave scars. As the new and different pain began to assault my body like little electric bolts crawling along my skin it felt like I had no choice but to live with the pain. Doctors had no answers and I looked fine so friends and family didn't understand. After becoming a mom and welcoming my daughter and son I put my head down and was determined to get an answer to the pain that plagued me. In 2016 a doctor of rheumatology told me I had 'Undifferentiated Connective Tissue Disease' and recommended medication to reduce the symptoms of the autoimmune. I knew there were other options.
I began my energy healing journey with plant based wellness practices in 2014 after being introduced by a friend to the life changing benefits. The migraines stopped plaguing me with simple daily routines with Frankincense and Peppermint. The active acne was clearing and staying clear with Tea Tree, Frankincense, and Cedarwood. It was the preventative and long lasting effects I had been searching for all this time. Through the plant based wellness community I met another woman who introduced me to yoga. The intimiate connection to Self spoke to me immediately. Struggling with the physical pain from an autoimmune I began searching for other relief. Plant based wellness was only scratching the surface and I knew there had to be something that would heal deeper. Walking into that first yoga studio was a little intimidating to this counrty girl who lived in jeans and cowgirl boots. It was also the turning point for my wellness. I began to practice regularly with meditation and breath. Nidra was and still is one of my favorite practices. Adding in asana later with a vinyasa and restorative focus. Then the real shift came with my first sound bath. I was in awe of the power of vibration and sought my first training to heal myself. As I healed I found so many others who also struggled with the biomedicine approach of symptom chasing. Offering my body gentle vibration from a singing bowl relaxed the connective tissues and there was less and less pain. Longer periods of time between pain episodes. Soon there was little to no symptoms of the autoimmune. It was everything I had hoped and prayed for coming to fruition.
I began to help others discover their healing energy and help them heal themselves. We all have the ability to open ourself to healing energy. Our body's are miraculous creations made to shift and change… and heal. In 2019, I moved to Colorado with my family and expanded my energy healing with Reiki MHT, 200hrYTT, Innersource Tuning Forks, Chinese Medicine for Yoga and Energy Medicine Yoga. My energy healing studio is located in Black Forest Colorado. I offer yoga classes for all levels of healing; hands on sessions with cupping, plant based application, and reiki; vibrational sound healing sessions with therapuetic sound bowls and tuning forks; and subtle body focused movement.
You will find weekly yoga classes at local studios, private yoga sessions, group energy coaching events, reiki trainings, vibrational healing sessions, plant based wellness classes, and any other fun events that I am called to offer the community for collective and individual healing.